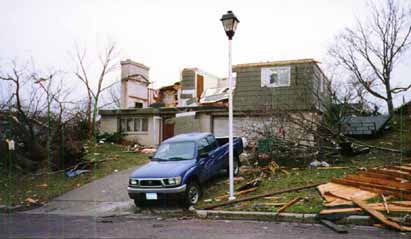 This is a view of our home around 7:00 am on Monday, March 30, 1998 – before the cleaning started. My brother's truck, parked in the driveway, managed to have 3 flat tires from debris before the day was out. With lots of help we managed to save many things. We even found 75% of our pictures – the ones on the walls and on display on the shelves are gone but the others remain. Tracie's dad even managed to take the part of the kitchen wall with the boys' growth chart on it and save it at his house. We will definitely include that piece in our new home.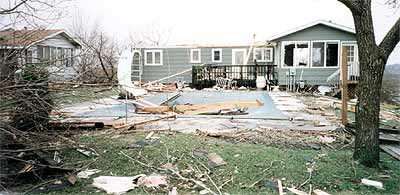 The backyard.... where's that cedar fence we just rebuilt after the last "windstorm"???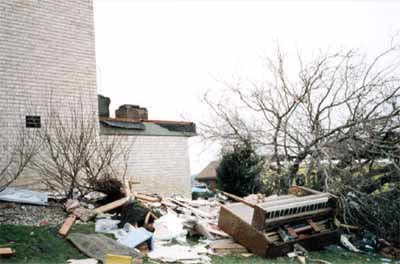 I guess the piano we were borrowing won't get returned... sorry Mom!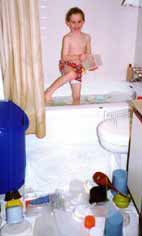 The boys have been very good helpers – here's a photo of Thomas in the bathtub of our apartment cleaning the plastic kitchen items that survived. We'll probably be finding that blown in insulation in our apartment for a long time – I'm thankful it was shredded newspapers and not that fiberglass stuff!

Tracie's busy during the day helping Gustavus get back in shape so the students can return (hopefully) on April 20th. Her office was spared but there's a room full of over 1000 computer systems waiting to be cleaned and tested! The whole Information Technology staff is working to get as many computers as possible back on line for the start of school!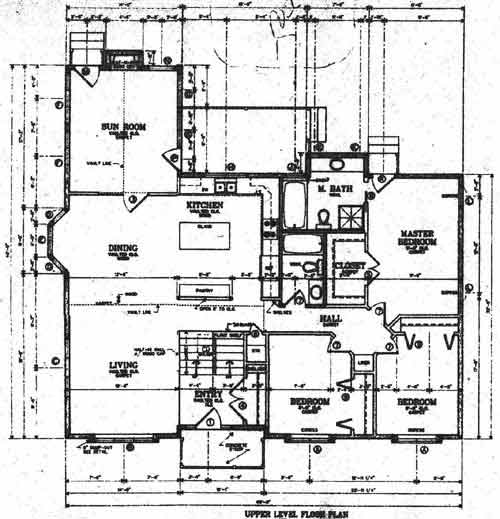 We're just about done with the floor plans now. We'll be going toward the backyard an additional 4 feet and building a basement under the old sunroom for a fourth bedroom/craft room. Hopefully they'll start fixing the existing foundation and building the new foundation the second or third week in May. They tell us they should be able to have us in our new home for sure by Christmas – I did ask if that was 1998 or 1999!