November 12 – We're back!
Mayflower delivered all our boxes on November 6th and we've been unpacking fast and furious since then. We feel like we have a handle on the upstairs and now we need to tackle the basement and garage. It would be nice to get our vehicles inside again!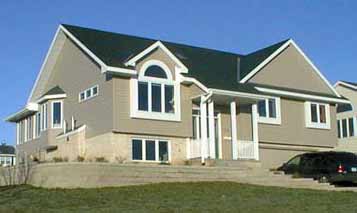 Here she is – the landscaping is all done including retaining walls, bushes and sod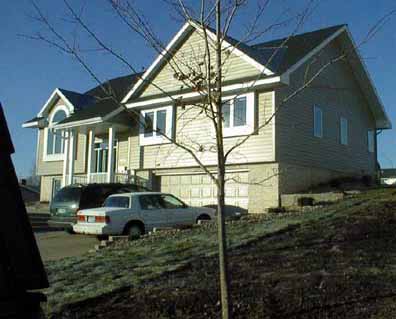 They put steps in the right side of the house up to the back yard and replaced that ugly retaining wall that was there.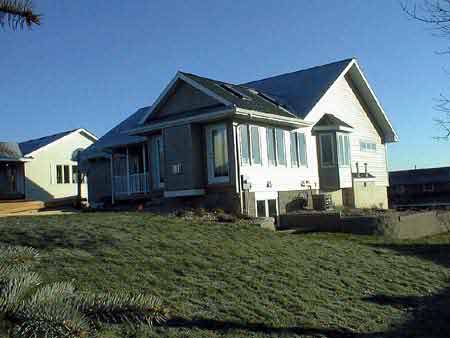 Here's the back showing the sunroom and the retaining wall – the pool fence is now in, we just need that deck off the back sunroom door. (it's scheduled for November 18)
Here's the view from the kitchen window of the new fence – what an ugly shed! The fence is vinyl so we're hoping we'll be able to spend our summers with our kids instead of staining/painting, etc.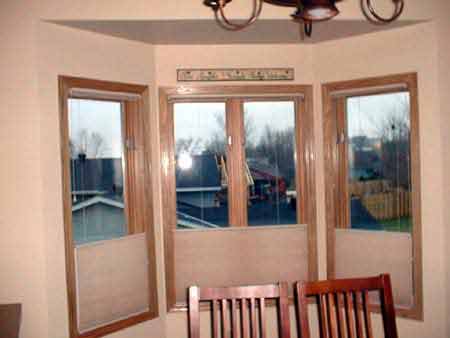 The shades are all installed – how nice not to live in a big fishbowl anymore! This is the dining room bay with the very first picture we've hung! J
What an improvement over the old entry!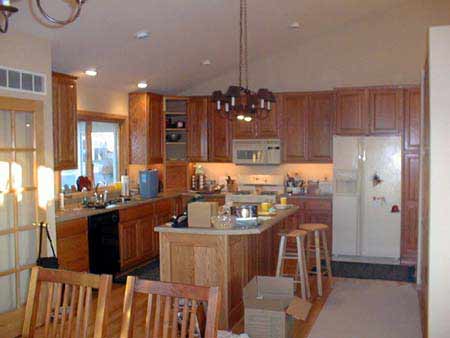 We absolutely love the kitchen – we can actually have more than 2 people in it at once without stepping all over each other. The boys spend most of their time eating or playing at the island. We're just waiting for the 3 big barstools to come in – they've been on backorder since August!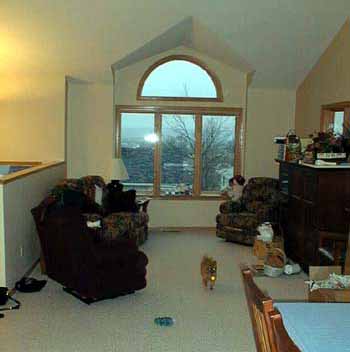 Here's Annie in the front living room. Last night we put candles in the windowsill and up in the round window – it was so pretty! I can't wait to decorate for Christmas!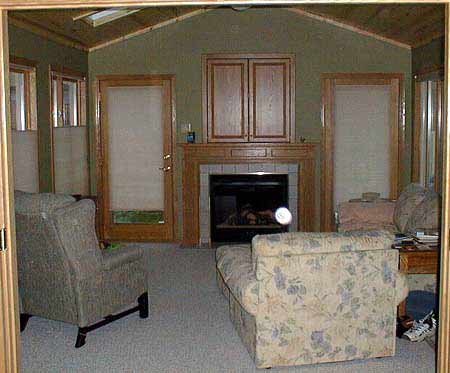 Here's the sunroom – just needs some finishing touches, we spend most of our time here.