1999 Family Photos
First Day of School 1999
Thomas in 2nd, Chris in preschool for the last year.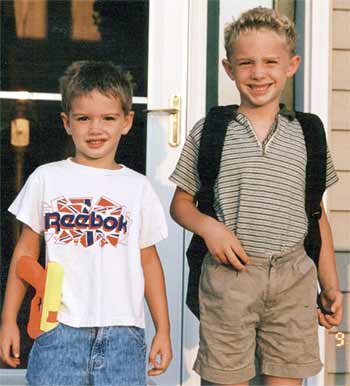 Chris' 5 year picture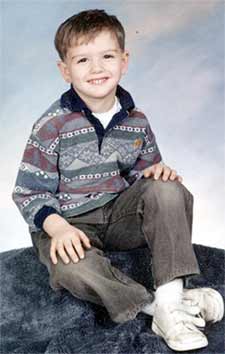 Mom and Thomas biking in the fall woods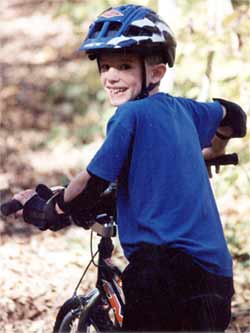 Chris broke his arm while trying to get a game off a shelf. We spent the night of Daddy's birthday in the emergency room.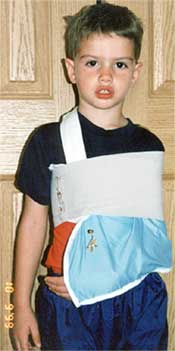 Thomas got Twister for his 8th Birthday. Here's he is playing it with Great Grandma Riebesell and Cynthia. Looks like Thomas is about to fall!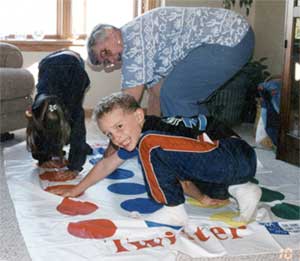 Christopher was one of the Star children at the Gustavus Santa Lucia Festival. He got to wear this fancy costume for the service and then we were invited to the luncheon afterwards.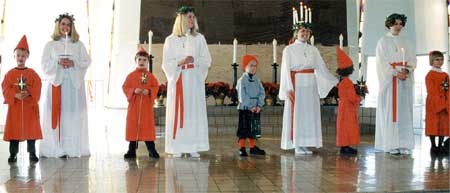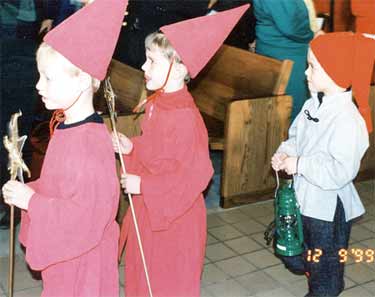 What Christmas would be complete without Daddy putting together the newest car or train track!